Due to the recent Movement Control Order (MCO), many are not able to redeem their physical Shell vouchers, with the period of voucher expiry from 1 May 2020 - 30 June 2020.

As a way of compensation, we are now reissuing Shell e-voucher extensions to those whose vouchers will expire by 30 June 2020.
1. How do I request the e-voucher? What information should I share?
To redeem, simply send your physical voucher's details (as listed below) to generalpublicenquiries-my@shell.com. 
1. Expiry date
2. Voucher code
3. Voucher value
4. Take a picture of your voucher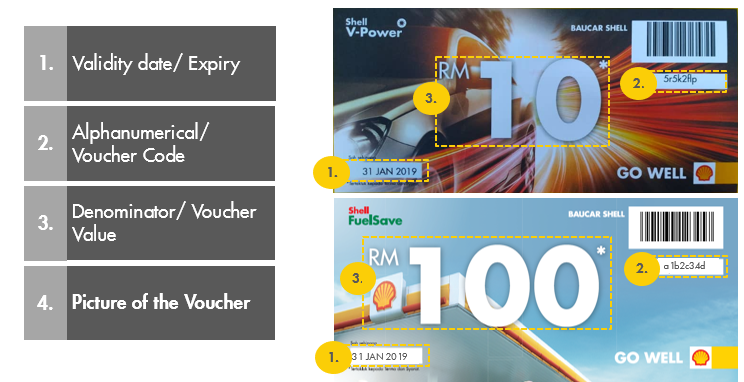 2. I've submitted my details, how long does it take for me to receive the e-voucher?
You will receive your Shell e-voucher within 6 working days from 18 May 2020, and will be valid until 1 September 2020.
3. I've received the e-voucher, but how should I redeem it at the Shell station? 
Follow the steps below to redeem with your e-voucher:
1. Present your e-voucher using your phone at any Shell Station
2. Refresh the page on your phone to see the redemption status, as it is reflected in real time.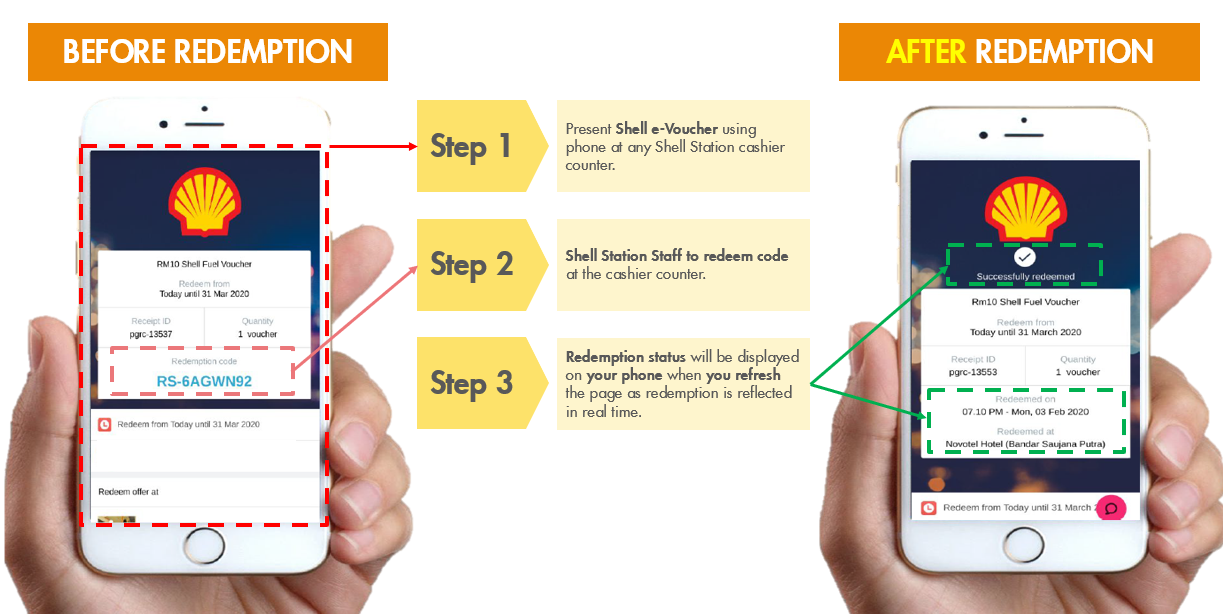 The Shell Fuel Voucher can only be redeemed at Shell Retail Stations for purchase of the following fuels only: Shell FuelSave 95, Shell V-Power 97, Shell V-Power Racing, Shell FuelSave Diesel and Shell Diesel Euro 5.

* Terms and Conditions apply. For more details on the T&C, click here.